 STORAGE
Storage
Choose your Storage
Performance, capacity and reliability are key factors when deciding how to structure your cluster's storage component.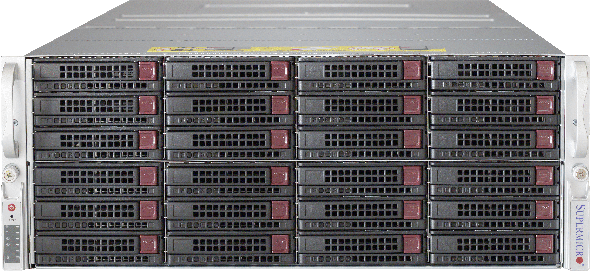 4U 36 Bay Server
1 x Intel® Xeon® processor E5-2650V3
64GB RAM
36x 2TB Enterprise level SATA HDD
Opt. 2x 2.5" Hot-swap HDD bays (rear)
SAS3 via LSI 3008 controller; IR mode
IPMI 2.0 / KVM over LAN / Media over LAN
1280W Redundant PSU Platinum Level (94%)
KEY FEATURES
Up to 216TB of Storage in 4U Over 2PB per rack
Upgradable with SSD
PCI Flash Optimised for HPC
Big Data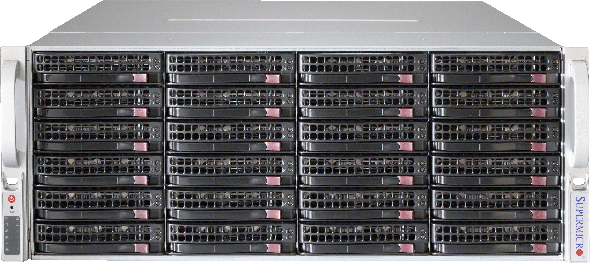 4U 72 Bay Server
2x Intel® Xeon® processor E5-2650V2
64GB RAM
72x 2TB Enterprise level SATA HDD
Rear 2.5" HDD module
3x IT mode SAS2 Storage Controllers (LSI 2308)
IPMI 2.0 / KVM over LAN / Media over LAN
2000W Redundant Platinum Level PSU
KEY FEATURES
72 Hot Swap Drives in 4U
Up to 432TB per Server
Over 4PB per rack
Ideal for Archive/Object Storage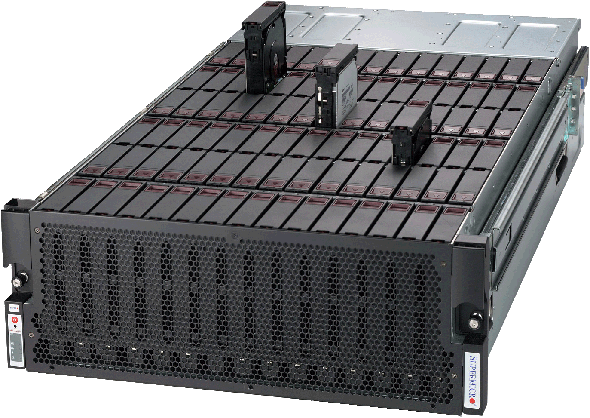 Lustre Parallel File System
OSS Large 2x OSS and 4x OST
OSS Optimised for throughput
More cores (2640v3)
Less RAM (64GB)
FDR IB / 10GB / 40GB
High Capacity Drives:

7.2k Nearline SAS
7.2k SAS
Must be SAS for Dual Port
KEY FEATURES
2x12 Drive RAID6 Arrays per JBOD
With 6TB Drives each JBOD provides 120TB Config above for 480TB Building Block
By choosing the right storage appliance, you can determine the speed and ease in which you access your data as well as safeguarding and protecting your most valued asset.
Contact us to discuss our solutions
Our experts are waiting to give you competitive quote
Contact Us